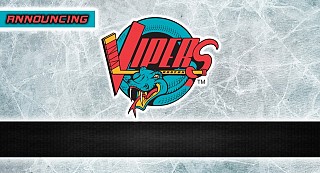 The Vipers are pleased to announce Drew Palmer as the 2011 Gold Coach for the 2023-24 season.
Drew grew up in Pepperell, MA and currently living in Wakefield. Drew's main focus as a coach is to help kids realize their full potential as players and growing their love for the game. Drew and his wife have three boys all involved in hockey. "I have loved being part of their development as hockey players and seeing them become as passionate about hockey as I am."
Drew has a USA Hockey Level 4 Coaching Certification with current training ages up to U16. He will adding U18 training for this coming season. He is also a USA Hockey certified referree, which has given Drew a deeper appreciation for the game.
In 2021, Drew won the Donald McKay Memorial Coaches Award with two VHL championship teams.
Coaching Experience:
2012 Vipers, Coach, 2023-Present
Wakefield Youth Hockey, 2010-23
06 Shamrocks, Coach, 2020-Present
Wakefield Middle School Hockey, 2017-20
Playing Experience:
Hometown: