RSS Feed
1 - 5 of 495
Wednesday, April 27, 2022, 8:00AM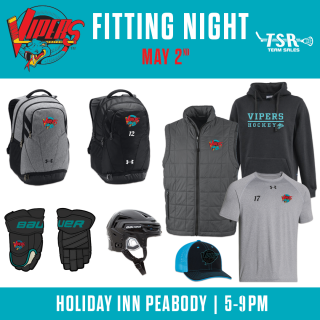 The Vipers annual equipment and apparel fitting will be held on Monday May 2nd. Specific team schedule is listed below. Please try to attend at your specified time. 5/2/22 is the only fitting date. Items will arrive prior to Bootcamp in August.
ATTENDANCE: All 2022-23 players are required to attend. Please bring your knee pads and shoulder pads for proper jersey and socks sizing.
GAME JERSEYS/SOCKS: The Vipers game jerseys will be on hand for proper sizing. (Game jerseys are the long lead time item. To ensure arrival prior to the season, the order will be placed at the fitting.)
RETURNING PLAYERS: Please doublecheck your Jerseys and socks to ensure they will still fit in the fall.
APPAREL: This year the Vipers have added a variety of new apparel options. TSR will be showing all of the new apparel options and equipment. Orders will be finalized at the fitting or the online store which will be open for a limited time during the apparel fittings.
EQUIPMENT: All Vipers players are required to wear SOLID BLACK gloves, pants, and helmets next season. SOLID BLACK ONLY. You are welcome to purchase equipment from any manufacturer. The Vipers have partnered with TSR to offer discounted prices on equipment and apparel. TSR will have experts on site to answer questions and properly fit each player.
ISLIDES: As seen on "Shark Tank", ISlides fully customized slides can be ordered at:
LOCATION: Holiday Inn, 1 Newbury St., Peabody, MA 01960
TEAM SCHEDULES:
MAY 2, 2022
5:00p - 2015
5:00p - 2014
5:30p - 2013
6:00p - 2011
6:30p - 2010
7:00p - 2009 DEFEO
7:30p - 2009 IANNOTTI
8:00p - U14
8:30p - U16 BLACK
8:30p - U16 PLATINUM
8:30p - U18 SILVA
8:30p - U18 DOHERTY

Monday, March 14, 2022, 11:00PM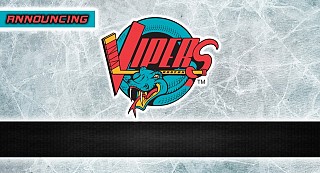 Rick grew up in Wakefield, MA where he began his hockey career, playing for the in town youth hockey program and then later for the Varsity Hockey Team at Wakefield Memorial High School, where he also played Varsity Baseball and Soccer. As a youth sports coach (hockey & baseball) Rick's focus is always on the growth and success of his players, so that they may develop, improve and enjoy playing sports with their teammates.
Rick and his wife Wendy, live in Wakefield, MA with their son Max ('09) who not only plays hockey, but also enjoys playing lacrosse and golf.
Coaching Experience:
Vipers 09 TIER 1 - DEFEO, 2022-present.
Wakefield Little League, 2015-2019
North Shore Coyotes Hockey Club, Squirts thru Pee Wees 2019-2021
Playing Experience
Wakefield Memorial High School ( 3 yrs. Varsity )
HNIB
New England Pro-Am
Hometown:
Monday, March 7, 2022, 3:00PM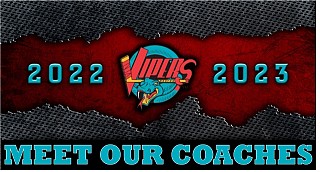 LINKS TO COACHES BIOS:
ESSEX TECH COACHING STAFF

PRO

UNIVERSITY OF MAINE

PHILLIPS ANDOVER ACADEMY

TUFT UNIVERSITY

ARLINGTON CATHOLIC

MATT SANDERS

PRO

UNIVERSITY OF VERMONT

NORTHFIELD MT HERMON SCHOOL

HAMILTON COLLEGE

GOVERNORS ACADEMY

2009

TIER1-DEFEO

WAKEFIELD HIGH SCHOOL

WILLIAMS COLLEGE

NORTHFIELD MT HERMON SCHOOL

BRIDGETON ACADEMY

GLOUCESTER HS

PRO

UNIVERSITY OF VERMONT

NORTHFIELD MT HERMON SCHOOL

SALEM STATE COLLEGE

'21 DEFENDING EHF CHAMPS

SALEM STATE COLLEGE
Friday, March 4, 2022, 11:00PM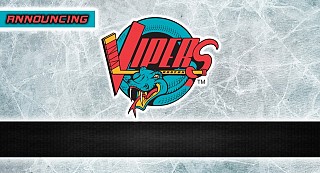 The Vipers are excited to announce Jeff Butters as the 2014/15 Coach.  Jeff has coached multiple age levels over his coaching career.  He truly enjoys the game and brings a wealth of knowledge to his players. 
Jeff has a USA Hockey Level 4 Coaching Certification.     
Coaching Experience:
2014/15Vipers, Coach, 2022-Present

Essex Tech School, JV Coach, 2021-Present

Vipers Mite Development, 2021

Marblehead High School, Girls Varsity Coach, 2019-20

U19 Vipers Elite, Coach 2010-13

Amesbury High School, Asst Coach, 2000-06
Playing Experience:
Hometown:
Sunday, February 27, 2022, 6:50PM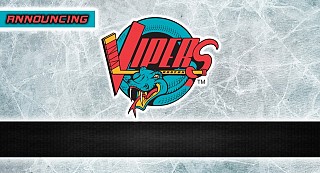 Maintaining the Vipers focus of experienced coaching, Jim Leger joins us with a wealth of knowledge and an unrivaled hockey experience to share with his players.
Formerly of Saugus and now lives in Middleton, Leger was a National Champion with the powerhouse University of Maine Black Bears in 2000. After college, Jim spent 8 years in professional hockey playing for the Pittsburgh Pengiuns AHL, ECHL, & CHL affiliates. He was selected for a team out of Canada to travel to Germany to play on their professional teams.
Jim has a USA Hockey Level 4 Coaching Certification.
Jim & his wife, Monica, have 2 girls, Hayden & Keira.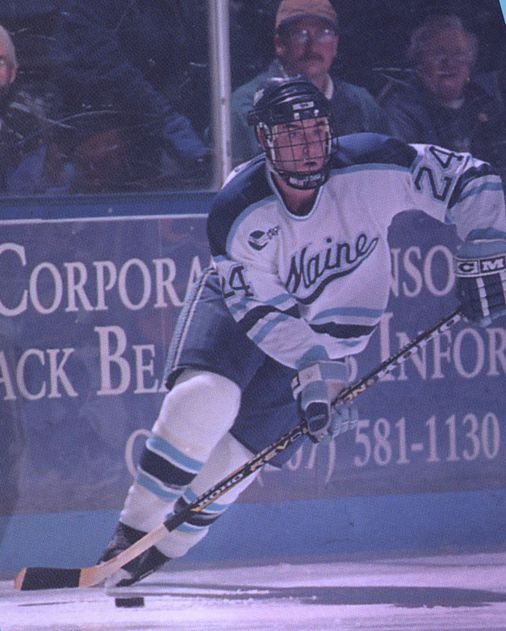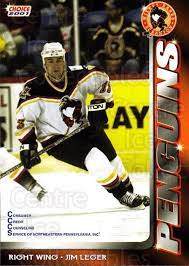 Coaching Experience:
14Vipers, Coach, 2022-Present

Masco Youth Hockey Mites, 2020-22

Masco Girls Varsity Summer League

Vipers U16 & U18

Bishop Hoban Varsity Hockey Coach (Pennsylvania)
Playing Experience:
8 year professional career

University of Maine (asst captain),

National Champions, 1999

NCCA Div 1 Frozen Four (Back to Back Years)

Hockey East Playoff Championship,

2000

NCAA Hockey Hockey Humanitarian Award, 2000

Most Inspirational Player Award, University of Maine

Unsung Player Award, University of Maine

Dean Smith Award - Top Student/Athlete at University of Maine

USHL Dubuque Fighting Saints

Philips Andover Academy

Saugus High School, Northeast Conference All Star

(2x) Team Massachusetts & 1995 National Champion at the Chicago Showcase with fellow Viper Coach, Matt Sanders.
Hometown:

RSS Feed
1 - 5 of 495
No recent results

RSS