Monday, March 20, 2017, 7:29PM
Monday, February 13, 2017, 9:58PM
Interested in coaching next year? The Vipers are currently considering coaches at all levels.
With a consistent practice and league game schedule, skills program, and supplemental tournaments... Vipers offer a great coaching package that enables coaches to focus on what they do best: coaching.
We are celebrating our 16th year and excited for next season! With strong tryout attendance and great coaching, we have continued to grow and strengthen each year.
If you have any interest, please let us know.
vipers@vipersicehockey.com
Thursday, February 9, 2017, 9:00PM

Tryout information is now available on the

Tryout Page

.
Thursday, February 9, 2017, 4:59PM
TSR has opened the store with a few select items. Please click on the link
Tuesday, January 17, 2017, 7:01AM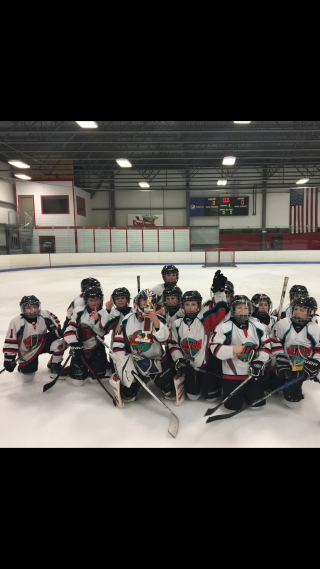 The Vipers mite major team went 4-0 on the weekend at the Cyclones MLK Classic and won the Championship game 10-3 over the New England Jets. The team started strong on Friday with an opening game 6-2 win over the New England Jets then followed up with a hard fought 3-2 win over the New England Bulldogs. The Vipers finished the round robin with a 12-1 win over the New Hampshire Avalanche.
Earlier in the fall, Coach Russo and O'leary took their young squad to the highly competitive Springfield Pics Fall Classic and the Vipers had great success going 2-1-1 overall with wins over the Greater Boston Jr Bruins and New England Jr Falcons. In the game of the tournament, the Vipers tied eventual tournament champion East Coast Express of New Brunswick Canada in a 1-1 classic. After securing the number one seed, the squad lost in the semifinal 7-4 to the Assabet Valley Patriots Elite.
Over Christmas break, the 08's made it to the finals of the Top Gun tournament where they fell to the Valley Jr Warriors Elite. In round robin play, the team beat Advantage Ice and Marblehead while skating to a 3-3 tie vs East Coast Wizards Elite and 2-2 tie vs Top Gun Elite.

RSS