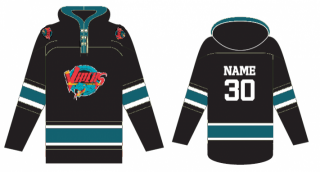 By popular demand, we are placing an additional order of the Lacer Hoodies. This is the final order before the Holidays!

We have some sizes (Yth Med, Yth Large, Yth XL & Adult Small) in stock with a 2 week lead time to customize. Other sizes will be 4-5 week lead time.
Great for the winter months!
You can order now at: https://www.vipersicehockey.com/store