Tuesday, October 16, 2018, 7:59AM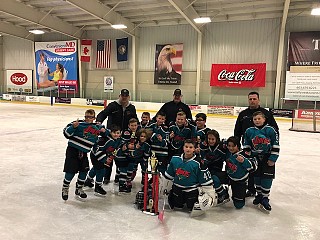 Congratulations to the 09Vipers Tier 1 team for their tournament championship at the Columbus Day Shoot Out in Hooksett New Hampshire! The team took first place at the tournament after going undefeated over the long weekend.

The first game of the tournament was on Friday where the Vipers met their toughest competition with the Concord Capitals. The Vipers pulled off the win 3-2. Saturday the Vipers faced and beat the NH Jr. Monarchs (6-1) and the Granite State Wild (9-1). Sunday was an early morning game where the Vipers sailed to a 17-0 win over the Bay State Breakers.

Championship Monday brought a rematch between the Vipers and Concord Capitals where the Vipers sailed to a 5-0 to take home the championship!

Congratulations to the players, coaches and parents on the undefeated tournament championship and enjoying a fun weekend!