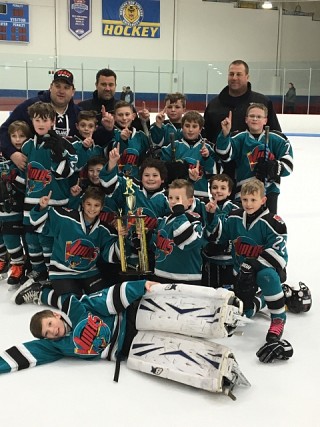 Vipers 08T Wins Springfield Pics Annual Fall Classic
The 08 Tier 1 Greater Boston Vipers swept their way to the tournament championship Thanksgiving weekend in Springfield. On Friday, the Vipers cruised past the Rhode Island Saints of the Boston Hockey League (BHL) by a score of 8-2. Saturday saw the Vipers go 2-0 with wins over the Greater Boston Junior Bruins of the Boston Hockey League (BHL) 4-1 and the Springfield Rifles of the Elite 9, 3-1.
On championship Sunday, it was once again a match-up of EHF Tier 1 vs the E9 and the Vipers came out on top with a 6-4 victory over the Springfield Rifles Elite.
Congratulations to the players, coaches and parents on a bringing home the trophy and having a lot of fun this holiday weekend!